SmartBuy is now closed as of 05/21/2021. Funding for the IHDA Mortgage SmartBuy Program has been exhausted and is no longer available for reservation and cannot be locked in TPO Connect.
Learn how SmartBuy can help pay off up to $40,000 in student loans and buy a home!
Want to buy a house but student loans are holding you back? SmartBuy might be the right move for you!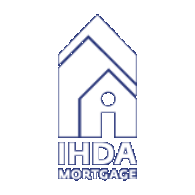 Talk to a SmartBuy Approved loan officer!* We work with lenders big and small

across

Illinois!
*All lenders featured above have processed applications for, and reserved, at least (2) two SmartBuy files.
Assistance
I have been turned down in the past due to my high debt-to-income (DTI) ratio caused by having too many student loans. How does this program differ from the others that have turned me down?
---
SmartBuy provides the borrower the ability to pay off all their existing student loans (max of 15% of purchase price, up to $40,000) so these debts will not count against the overall debt-to-income ratio, thus making homeownership more affordable.
---
Will I have to pay IHDA back for the student loan assistance?
---
Each month you live in your home 1/36th of the assistance amount is forgiven. After 3 years the full amount will be forgiven. If you refinance or sell your home within the first 3 years, a portion of funds will be due, and you will be required to sell it to someone who qualifies under IHDA's income and purchase price limits.
---
I don't have enough saved up for my down payment, is there any other assistance that I may be eligible for?
---
Yes, in combination with student loan debt relief, SmartBuy also provides Down Payment Assistance (DPA) in the form of a $5,000 2nd mortgage. This is a 0% interest 2nd mortgage with no monthly payment. The original principal balance ($5,000) must be paid back, once the initial 1st mortgage is paid in full at the end of the 30-year term or if it is refinanced. IHDA Mortgage programs require the borrower provide the greater of $1,000 or 1% of purchase price for down payment.
---
What if the SmartBuy assistance doesn't cover all of my student loans or my co-borrower's loans? Can we still be eligible to apply?
---
Yes, per the program rules, at least one borrower's total student debt must be paid off in full. No partial payments are allowed for any borrower. Co-borrowers can elect to leave their student loans outstanding.
If the SmartBuy Assistance (15% of purchase price up to $40,000) is less than the total student loan debt of the borrower's debt, you may also bring additional money to close to cover the shortage.
---
---
Eligibility
What limitations do I have regarding income and the purchase price of my home? Am I capped at just buying a home worth $266,000 since that is equal to approximately $40,000 worth of assistance?
---
The only restriction is that you cannot exceed IHDA's income and purchase price limits found at https://www.ihdamortgage.org/limits. However, regardless of purchase price, assistance is capped at 15% or $40,000 whichever is less.
---
I don't have any student loans, but my parents have Plus loans which they are still paying off. Am I able to pay off those loans with this program if I buy a home?
---
No, all student loans must be in the name of the borrower or co-borrower to be eligible for payoff via the SmartBuy Assistance. All borrowers must occupy the home within 60 days of close as their primary residence.
---
I have some student loans that were financed through my family or friends, are those eligible to be paid off as well as my Federal or State loans?
---
The debt must be from an eligible educational institution. An eligible educational institution is defined as an accredited public, nonprofit, or proprietary (privately owned profit-making) college, university, vocational school, or other postsecondary educational institution. Also, the institution must be eligible to participate in a student aid program administered by the U.S. Department of Education. (Most accredited postsecondary institutions meet this definition.) No private loans from family or friends are eligible.
---
I'm a DACA recipient, can I still qualify?
---
Yes, as long as you meet the applicable guidelines. Your loan officer will review those with you as they apply to your individual application.
---
What is the credit score requirement for this program?
---
All IHDA programs require a mid-score of 640. This means of the three credit bureaus the score that is neither the highest or the lowest applies. Borrowers with less than three scores may still be eligible, in which case the lowest of the two (or one) will apply.
---
---
Applying
What types of housing are eligible under this program?
---
The property must be a qualified single-family dwelling (this includes condos, townhomes, and 2-units as allowed by Agency)
---
I have never purchased a home and am new to the process. What should I expect?
---
Please refer to IHDA's general buying process which can be found on www.ihdamortgage.org. This will outline the entire home purchasing process.
---
---
Lender FAQs
How do I run AUS on a SmartBuy Loan?
---
SmartBuy can only be run through DU as HFA Preferred. Before running DU make sure you have the student debt entered correctly:
Mark the student loans of the borrower or coborrower as 'paid at closing'. The DU findings will give you the following message:

Include evidence of payoff of the following debts (other than 30-day accounts) in the loan file: Borrower | Creditor | Account Number | Balance

Student Debt being paid off by SmartBuy should be input as

 "unsecured, no payment, forgivable personal loan"
If you have entered the debt correctly the findings will read:
The risk assessment of the loan casefile may not be accurate because the following accounts on the loan application did not have a minimum monthly payment and DU was unable to calculate an accurate debt-to-income ratio…
WARNING: If you do not enter the debt as instructed above, it may trigger a manual underwrite, which is not permitted with SmartBuy.
---
How long should the student loan payoffs be "good-through"?
---
All payoffs should be within 30 days of the approximate closing date so that IHDA has the most accurate amount when confirming the assistance needed.
---
How do I use the SmartBuy Submission Cover?
---
---
---